New Arrivals -Get ready to turn heads
Stay ahead of the fashion curve - explore our freshly curated 'New Arrivals' today.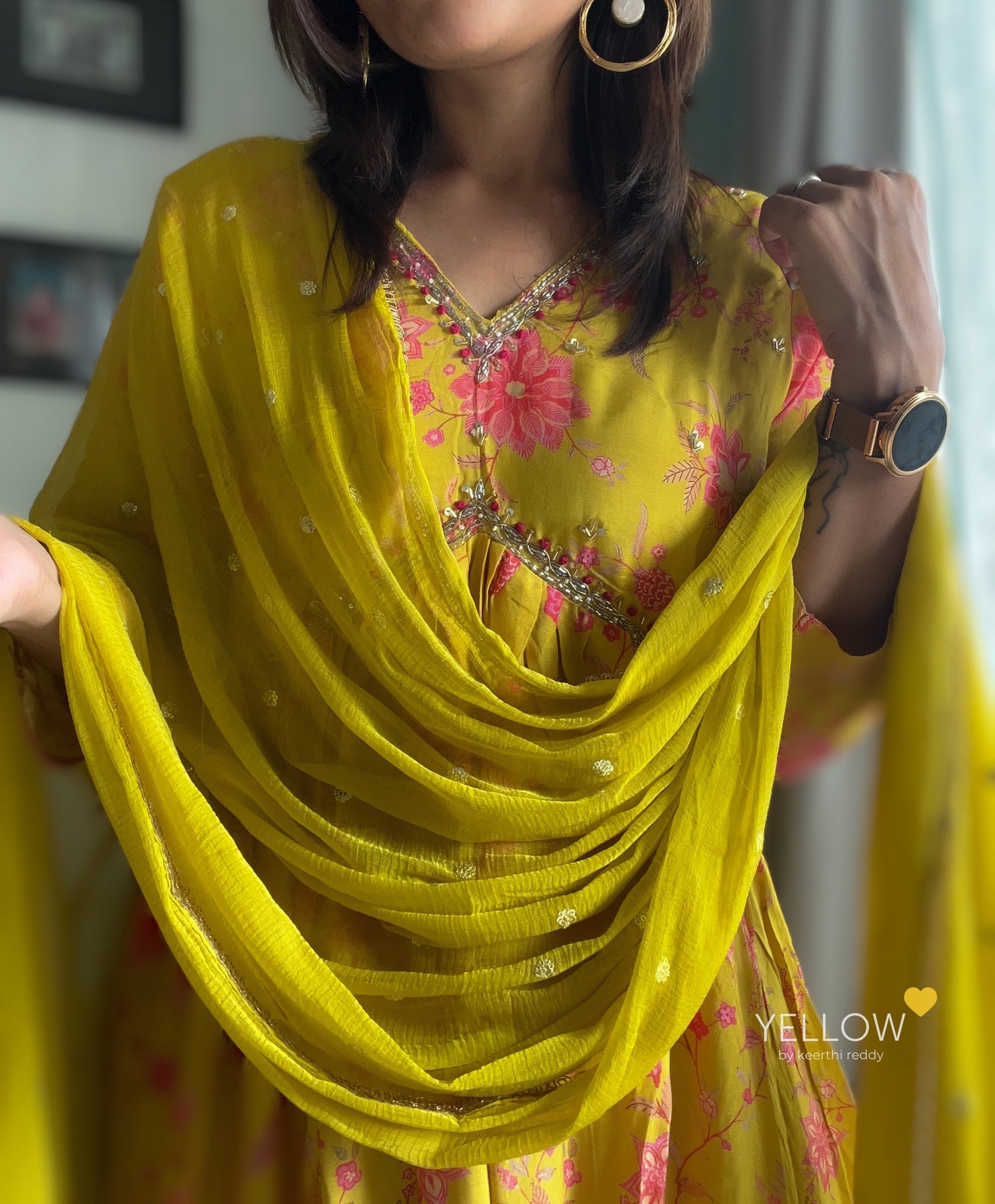 SPARKLING LIME
Soft muslin floral gathered dress with intricate embroidred details on the yoke - paired up with matching straight bottom and flowy chiffon dupatta.
The sequins butis allover dupatta adds an elegant look to the floral outfit - a perfect festive pick .
BUY NOW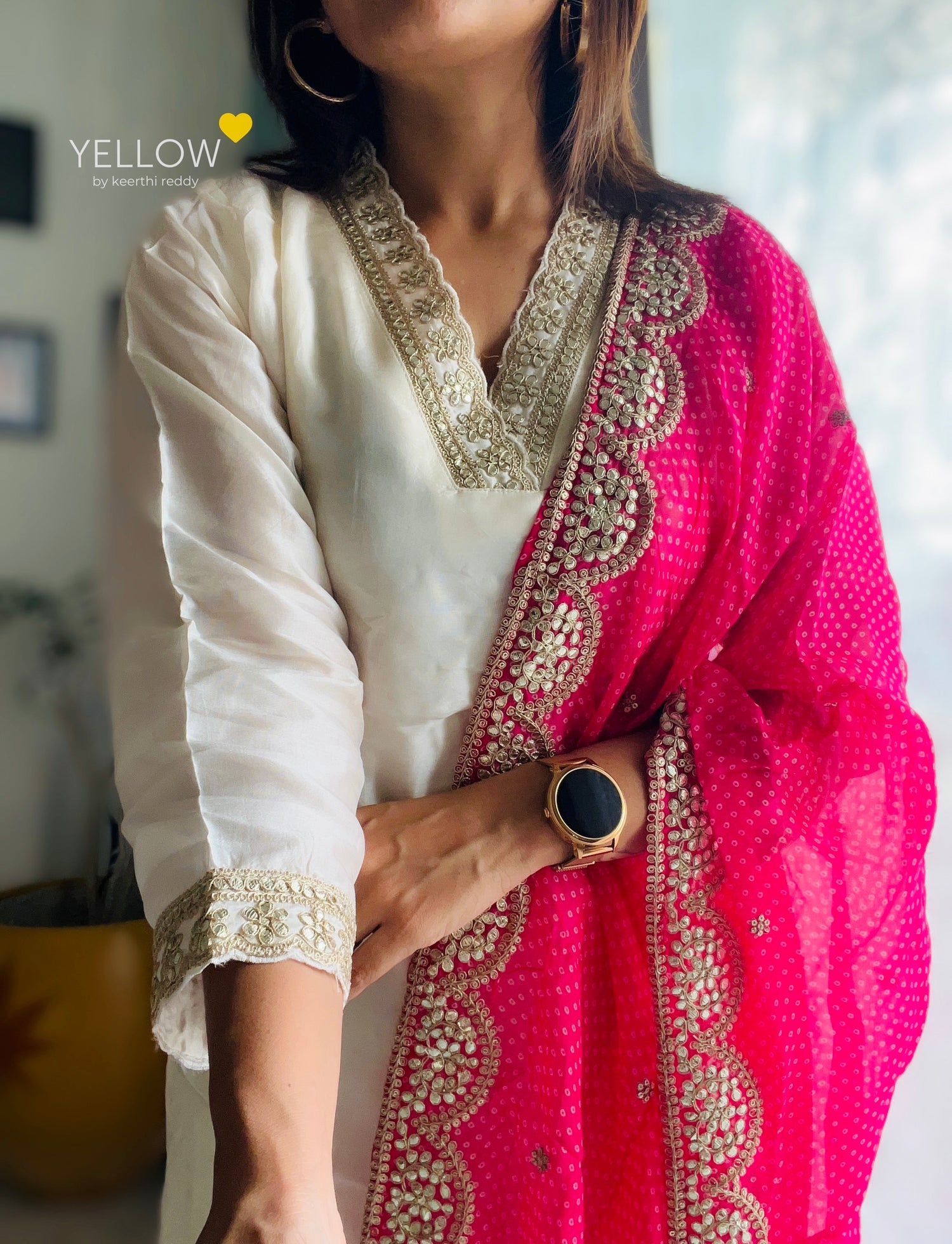 HARMONY OF LOVE
An elegant offwhite silk dress that exudes class and charm paired up with contrasting red organza bandhini dupatta . The gota embroidery on neckline , sleeveline , pants and all across the dupatta adds up to the vibrant charm . 
Offwhite and red contrasting perfectly to create a harmonious blend , perfectly suitable for your special ocassions and festive wear . 
BUY NOW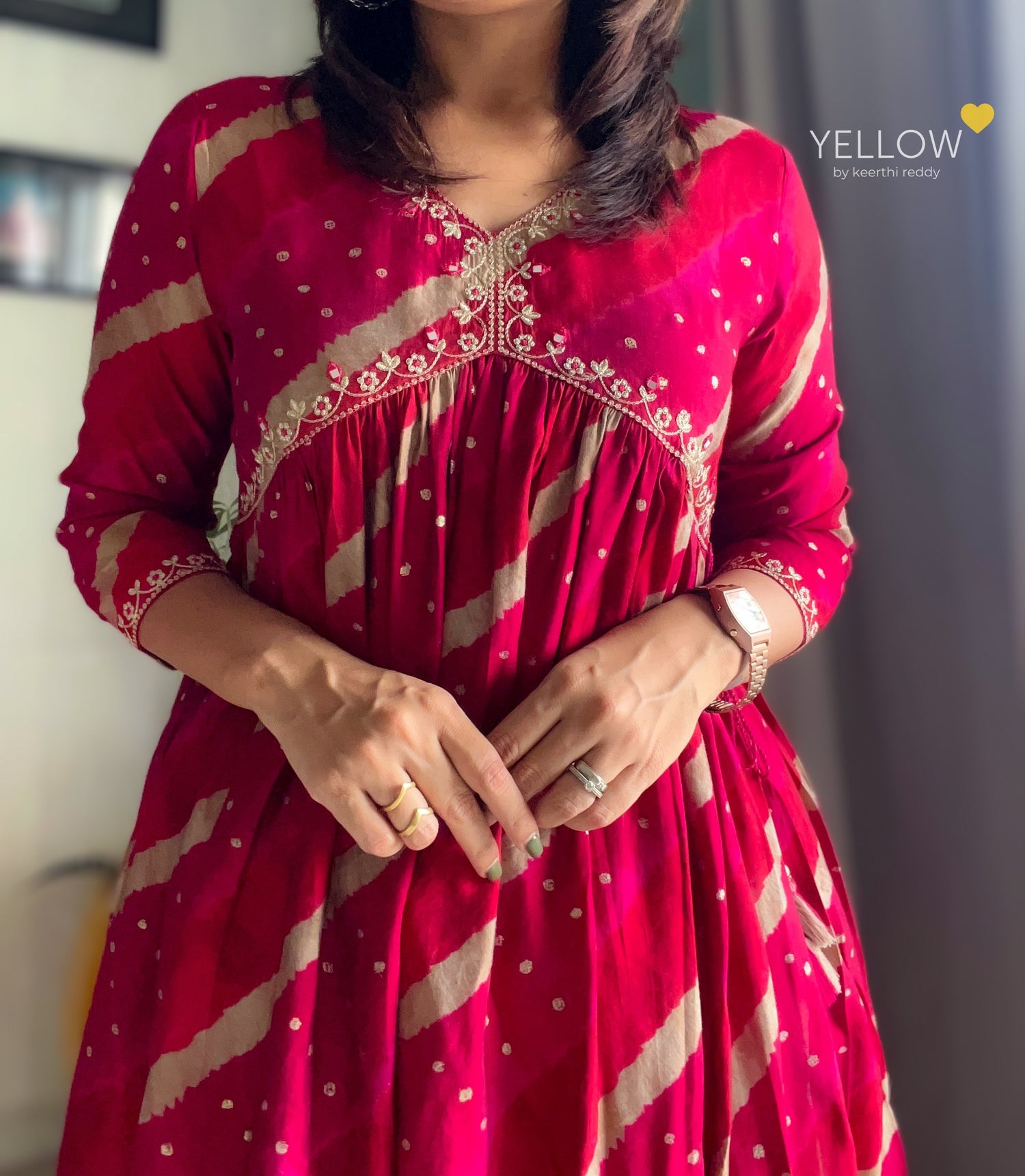 HEARTBEAT
Soft muslin printed kurti with mirror worked neckline , gathered flare with high side slits , quirky stripes printed allover - easy and comfortable to carry all day long.Pair it up with your favourite pants and high heels to complete the look.
BUY NOW
Suit sets
Introducing the epitome of elegance and sophistication – suit sets for women wear.
Regular price

Rs. 4,199.00

Regular price

Sale price

Rs. 4,199.00

Unit price

per

Regular price

Rs. 3,099.00

Regular price

Sale price

Rs. 3,099.00

Unit price

per
Keerthi's hand picked collections
When in doubt wear YELLOW
Regular price

Rs. 3,399.00

Regular price

Sale price

Rs. 3,399.00

Unit price

per

Regular price

Rs. 999.00

Sale price

Rs. 899.00

Unit price

per

Regular price

Rs. 3,199.00

Regular price

Sale price

Rs. 3,199.00

Unit price

per

Regular price

Rs. 899.00

Sale price

Rs. 699.00

Unit price

per

Regular price

Rs. 3,699.00

Regular price

Sale price

Rs. 3,699.00

Unit price

per

Regular price

Rs. 3,899.00

Regular price

Sale price

Rs. 3,899.00

Unit price

per

Regular price

Rs. 2,999.00

Regular price

Sale price

Rs. 2,999.00

Unit price

per

Regular price

Rs. 2,799.00

Regular price

Sale price

Rs. 2,799.00

Unit price

per

Regular price

Rs. 3,199.00

Regular price

Sale price

Rs. 3,199.00

Unit price

per

Regular price

Rs. 2,899.00

Regular price

Sale price

Rs. 2,899.00

Unit price

per

Regular price

Rs. 2,899.00

Regular price

Sale price

Rs. 2,899.00

Unit price

per

Regular price

Rs. 3,399.00

Regular price

Sale price

Rs. 3,399.00

Unit price

per

Regular price

Rs. 2,299.00

Regular price

Sale price

Rs. 2,299.00

Unit price

per

Regular price

Rs. 2,999.00

Regular price

Sale price

Rs. 2,999.00

Unit price

per

Regular price

Rs. 1,799.00

Regular price

Sale price

Rs. 1,799.00

Unit price

per

Regular price

Rs. 4,699.00

Regular price

Sale price

Rs. 4,699.00

Unit price

per

Regular price

Rs. 3,699.00

Regular price

Sale price

Rs. 3,699.00

Unit price

per